Quartz Crystals help block EMF
Cancer-Causing Rays.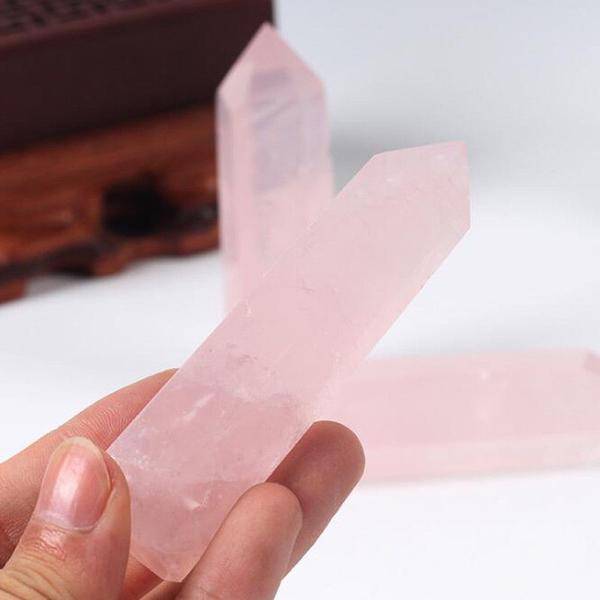 💧Net Weight: About 500g Bottle Height: About 250mm (9.842") 💎Crystal Point Length: About 80-90mm (3.149"-3.543")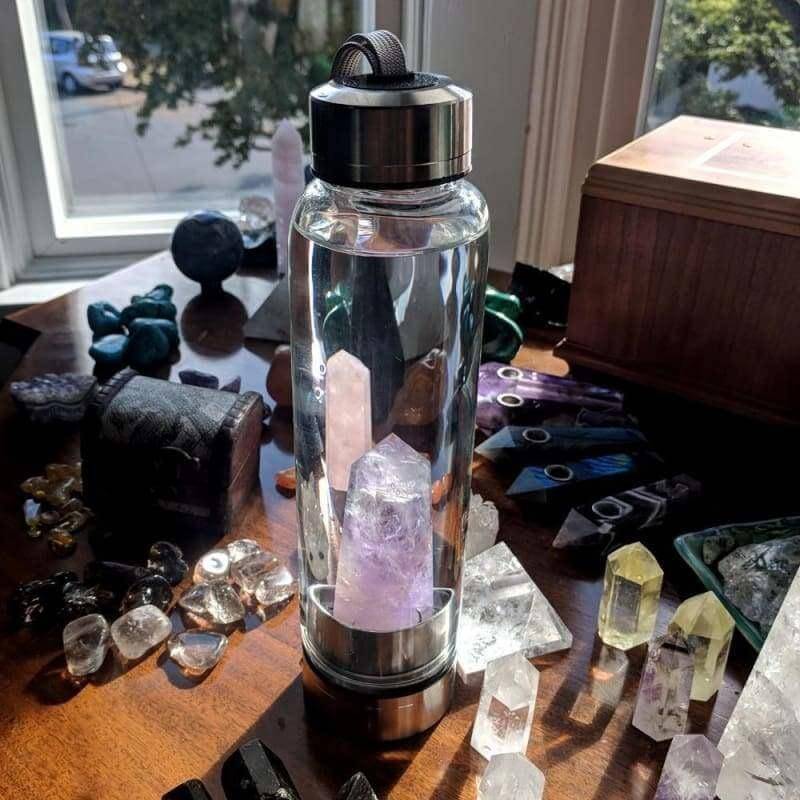 💎Crystals Relieve Stress, Heal The Human Energy Field, Enhance Your Spiritual Wellness, And Physical Health🧘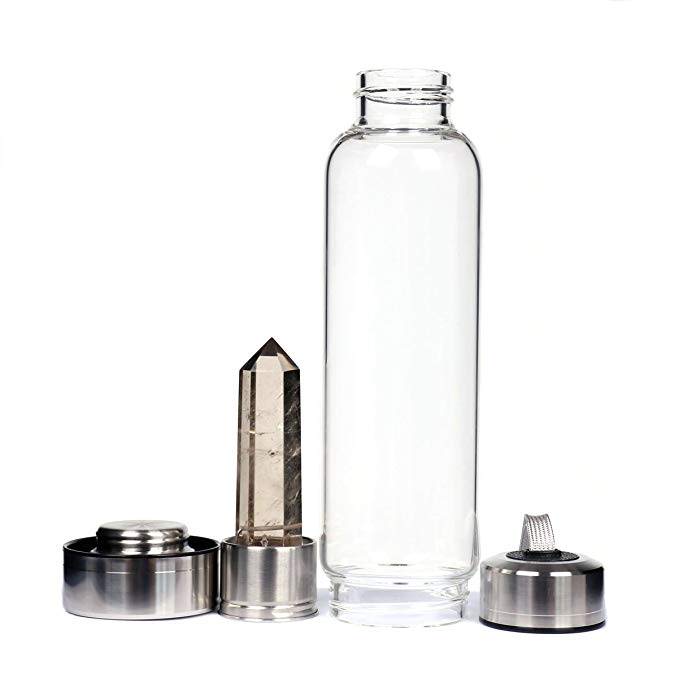 💎Natural Quartz Crystal, Gem Rock Stone, Organic Healing, Handmade Polished, 🦋Smooth Surface...
EVERY TIME YOU SIP WATER CHARGED BY YOUR CRYSTAL, YOUR INTENTION WILL FLOW THROUGH YOUR BODY AND BECOME MORE POWERFUL.

Frequently Asked Questions
Is It Safe To Drink Crystal-Infused Water?
Yes!! All The Crystals We Use Are Safe For Drinking! Rose Quartz, Amethyst, And Clear Quartz, Black Obsidian, Smoky Quartz & Citrine Are Non-Toxic And Rank At Least 7 Or Higher On The Mohs Hardness Scale, Which Measures The Ability To Resist Scratching Or Dissolution.
Beware There Are Some Brands Which Are Selling Crystal Water Bottles Which Are Not Safe To Be Used With Your Drinking Water. Just To Name A Few Turquoise, Lapis Lazuli, Fluorite, Calcite, Jade, And Selenite Should Not Be Used In Your Drinking Water As They Leach Chemicals.
How Do You Use An Angel Crystal Water Bottles?
Fill Your Angel Crystal Water Bottles With Clean, Filtered Water And Enjoy! We Recommend Room Temperature Water. Depending On Your Personal Preferences, You May Take The Time To Charge Your Crystal. We Recommend Meditating With Your Crystal While Focusing On Your Intentions And Desires. Create A Mindful Intention For Your Crystal So That It Can Become A Tool For Manifestation.

How to Use:
Fill your Crystal Water Bottle with room-temperature water. Every time you sip water energized by your crystal, your intention will flow through your body and become more powerful.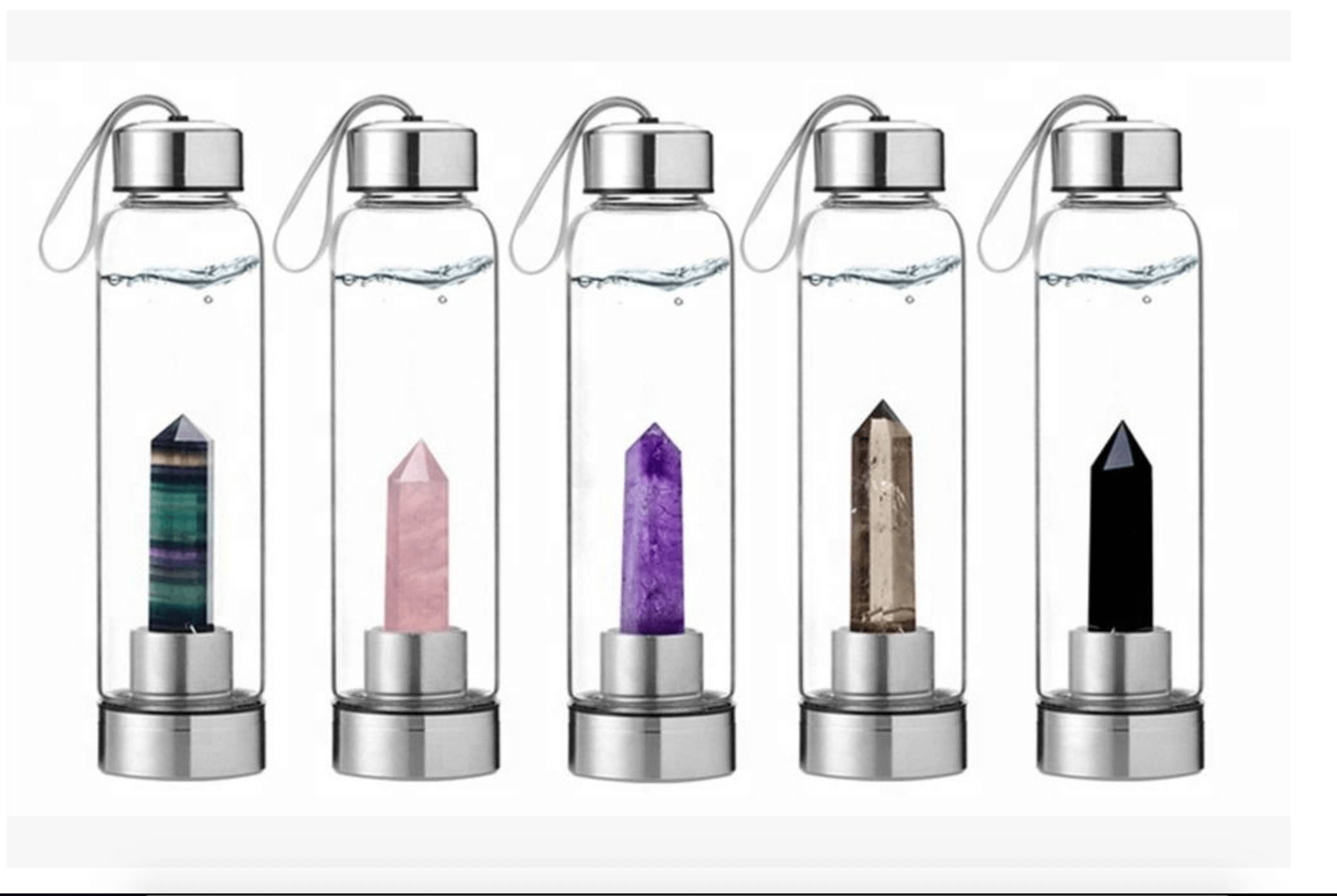 What are the health risks of drinking out of plastic water bottles?
Dangers of Drinking Bottled Water
Hormone Disruption,
Placenta, Fetal, Infant, and Pre-Pubescent Development...
Cancer...
Toxicity Burden...
Weight Gain & Fatty Tissue Storage…

Hydrate The Soul Heal The Spirit